Water Damage Restoration Services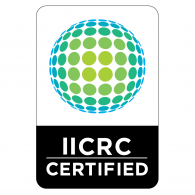 When you are looking for a qualified water damage restoration service in the Indianapolis area, you can count on Chem-Dry by Kevin Jones. Unexpected flooding can happen to anyone. You don't have to live on a flood plain to be tormented by water damage.  Rain water causing a flooded basement, freezing pipes that burst, or something as simple as a leaky pipe can do extreme damage to your carpets and floor. Chem-Dry professionals are fully trained for water damage restoration, certified and insured and we are prepared to tackle most any water clean up in your home or business using the latest, most updated equipment.
What to do when water damage strikes:
Call Chem-Dry by Kevin Jones immediately when you become aware of the water damage.
Think safety. Determine if it's safe to stay in your home or business or seek shelter
Watch out for electrical hazards and places where you could slip and fall.
Remember wet material can be extremely heavy. Lift with caution
Clean up simple things if it's safe. Pick up loose items from the floor, removing art and books to a dry place, propping up wet cushions and upholstery, and remove colored items from rugs and carpets to help prevent staining.
What NOT to do when water damage strikes:
Hang up wet fabrics if possible. Don't leave them in place.
Don't leave any books, magazine, or other colored items on wet carpets and floors.
Don't use your household vacuum to remove water.
Don't use ANY electrical appliances.
Don't turn on ceiling fans or fixtures if the ceiling is wet. If the ceiling sagging, stay out of that room.
Standing water spreads rapidly throughout a building, and the longer you let it sit there, the more likely it will cause permanent damage. Immediate action is critical after you discover water damage because water inside a structure can be very damaging.
All major insurance carriers accept our claims, we are IICRC Certified, and we have years of experience in the insurance industry. Water damage and flooding can be stressful, but Chem-Dry by Kevin Jones is here to help make it easier.
If you pride yourself on maintaining a safe and healthy home, a little bit of water damage is not something to overlook. Whether a 100-year flood or a leaky roof, water damage should not be left untreated. The smallest of leaks can lead to mold and mildew growth and seriously impact your home's and your family's health.
Excessive moisture in your carpets or flooring can:
Lower your homes air quality

Lead to cracks in foundations and eat away at structural supports

Result in expensive repairs to flooring, carpet and other possessions
Chem-Dry's professionally trained water damage inspectors and technicians will quickly detect the source of a leak or any flooding. After they discover the source they will discuss with you the best solution to avoiding any further damage to your carpet, flooring furniture and other household belongings.
Our mission is helping people live healthier lives with cleaner carpets, furniture and flooring in an overall safer living environment.
Your family's health and happiness is important to us. That is why we go to lengths to find the most complete solutions for restoring water damaged surfaces, so you can get back to enjoying your safe and healthy home sooner.

When it comes to the best water damage restoration service in the Indianapolis area, Chem-Dry by Kevin Jones is your best choice for residential as well as commercial properties. Our goal is to provide is to get you back to pre-loss condition fast!