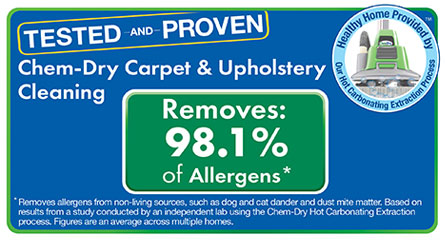 Why You Should Choose Chem-Dry
1. Values
Chem-Dry by Kevin Jones adheres to a set of core values that guide our thinking and lead to our decisions. These values help us accomplish our mission of providing the best possible service to every customer. Our values are summarized in 5 reasons why to choose Chem-Dry by Kevin Jones throughout Avon, Carmel, Brownsburg, Fishers, Geist, Indianapolis, Lebanon, Plainfield, Martinsville, Mooresville, Noblesville, Whitestown, Zionsville, Indiana.
2. Quality
Chem-Dry by Kevin Jones is known for quality carpet care at a great value. We have been providing superior cleaning service to Avon, Carmel, Brownsburg, Fishers, Geist, Indianapolis, Lebanon, Plainfield, Martinsville, Mooresville, Noblesville, Whitestown, Zionsville, Indiana, while the Chem-Dry brand has been the leader in the industry for more than three decades. As the largest carpet cleaning company in the nation, Chem-Dry is dedicated to the highest level of quality service. We combine the brand trust of a national system with local service. You know we'll work hard to take care of our community's cleaning service needs, because we live here too.
3. Expertise
Chem-Dry by Kevin Jones is experienced in servicing a variety of types of fabric, providing the appropriate care for even the finest carpets, rugs and upholstery. We are qualified and knowledgeable in a wide variety of carpet and upholstery cleaning services. We take ongoing opportunities to gain new experiences, add services and improve our tools as we always strive to stay on top of our industry. Call us at (317) 273-9814 to speak with one of our professional staff members.
4. Education
Chem-Dry by Kevin Jones believes in educating both our staff and our customers. By educating our Chem-Dry staff through annual training and required certification, we stay on the cutting edge of the carpet cleaning industry. By educating our customers, they become more knowledgeable about cleaning and caring for their floors, rugs and upholstery. This helps customers make better cleaning decisions and increases the long-lasting effect of Chem-Dry services. Ask us about our ongoing education to keep at the cutting edge of cleaning technology.
5. The Chem-Dry Brand Promise
Chem-Dry by Kevin Jones will delight our customers with the cleanest and fastest drying carpets and upholstery in the industry. Our products will be expertly applied so as to be gentle on carpets and property, safe for people and pets, and our services will be delivered by trustworthy, friendly professionals.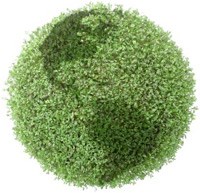 When choosing a carpet cleaning service, we understand that you're looking for more than just a basic cleaning service. You're looking for carpet cleaning professionals that you can trust to get out the tough, deep-down grime and stains in your carpets using a safe and healthy process. Chem-Dry is committed to providing you and your family with the peace of mind that comes from having a clean, refreshed and healthy home. It's the mission of Chem-Dry to provide exceptional customer service and a deeper, longer lasting and healthier clean that leaves your home cleaner and safer for your entire family.
Drier. Cleaner. Healthier.®
The Chem-Dry cleaning process was created to be a better solution for cleaning carpets with less environmental impact and reliance on residue-building soaps and chemicals that often create worse damage over time. We developed our proprietary Hot Carbonating Extraction process using the power of carbonation combined with our core cleaning solution, The Natural®, as that solution.
Combining the unique deep-cleaning properties of carbonation along with our Hot Carbonating Extraction process means Chem-Dry uses 80% less water than typical steam cleaning which dramatically reduces drying times and the risk of mold and mildew that excess water can cause. Our green-certified, safe and non-toxic cleaning solution - The Natural®, ensures that you're left with a deeper, longer lasting clean and a healthier, happier home for your family.
A Healthier Home
Chem-Dry offers a healthier clean on two levels: first, our products are safe for your entire family and second, by using less water we are helping combat mold and mildew growth in and under your carpet.
Chem-Dry has an extensive catalog of green-certified carpet cleaning products, including our primary cleaning solution, The Natural. The Natural, which is on the FDA's G.R.A.S. (Generally Recognized As Safe) list, contains zero phosphates or detergents and is completely safe and non-toxic for kids and pets.
Unlike Chem-Dry's process, typical steam cleaning not only utilizes harsh soaps and chemicals to clean your carpets, but uses a heavy amount of water that often soaks through to the carpet backing, creating a breeding ground for mold, mildew and bacteria. By taking a tip from Mother Nature, Chem-Dry uses a carbonating cleaning process that will leave your carpets and upholstery cleaner and helps promote a healthier home for you and your family. Thanks to our low-moisture, amplified hot carbonating extraction system, we can offer you a deeper, healthier carpet and upholstery cleaning that you can feel confident is safe for your kids and pets.
Since 1977 Chem-Dry has been dedicated to helping families live more healthfully … because a clean home is a happy, healthy home. Choose Chem-Dry for a healthier carpet and upholstery cleaning and a safer, refreshed home that the whole family an enjoy.
Chem-Dry – Drier. Cleaner. Healthier.®
Remember, our professionally-trained technicians are equipped with industry-leading equipment and proprietary solutions to clean and restore your home or business' most precious surfaces. From carpets and upholstery to tile, stone, grout and granite counter tops, Chem-Dry offers the best cleaning for you. Call today for a free quote.